Szechuan Style Roasted Mushrooms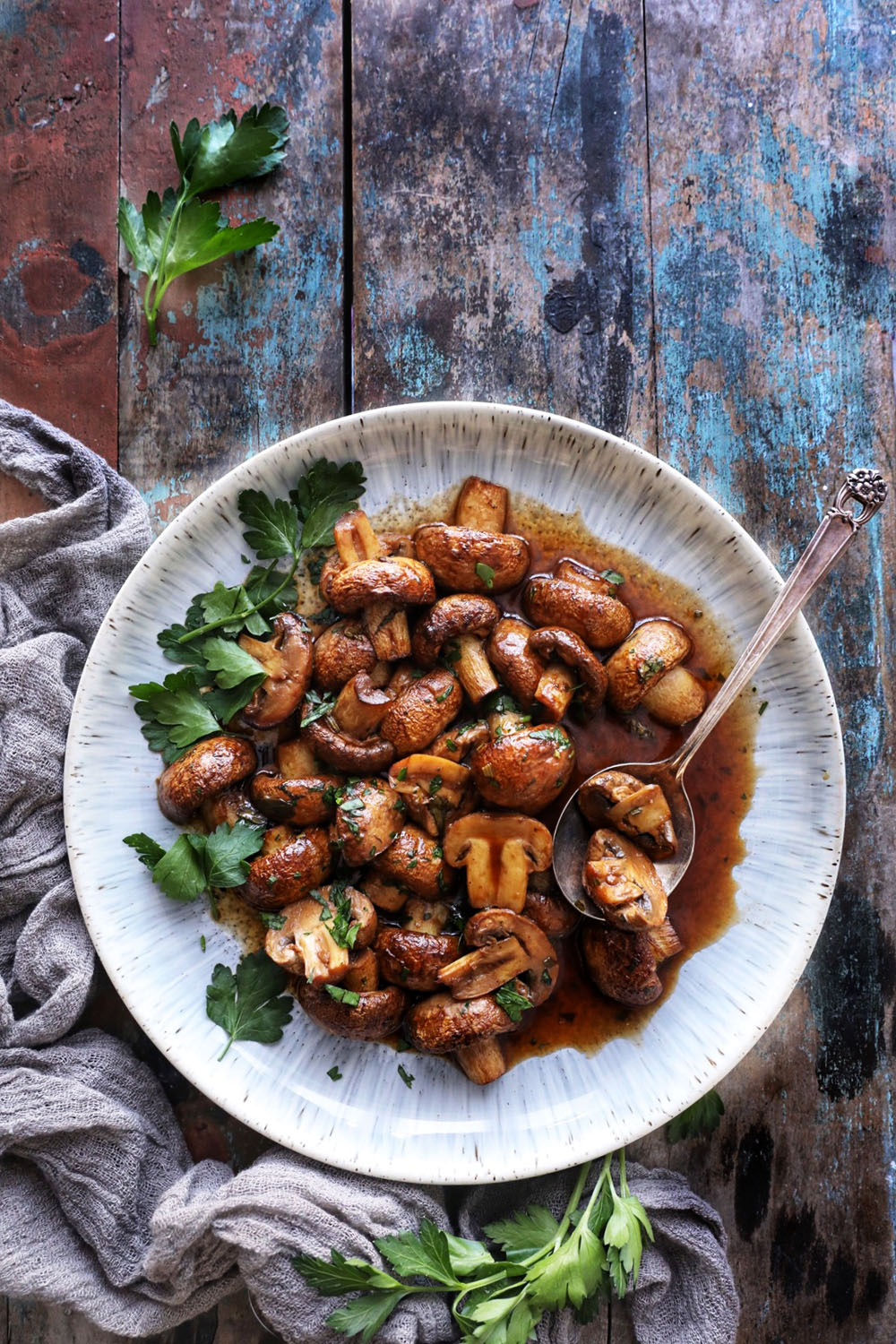 Author:
simply beautiful eating
1 large container of mushrooms (about 2 pounds), cleaned and sliced in half
1 tablespoon olive oil
2 tablespoons balsamic vinegar
1 tablespoon light soy sauce
1 teaspoon chili oil
1 tablespoon oyster sauce
pinch of cayenne pepper (if you want it spicier)
2 garlic cloves, minced
1 tablespoon finely chopped flat leaf parsley
salt & pepper to taste
Preheat oven to 400F.
Toss mushrooms with all ingredients in a bowl. Arrange on a baking sheet and roast in oven for 20 -25 minutes or until mushrooms are tender, golden brown and glazed. Turn the mushrooms halfway through the baking process.
Recipe by
SIMPLY BEAUTIFUL EATING
at https://simplybeautifuleating.com/2019/01/21/szechuan-style-roasted-mushrooms/