The Best Vanilla Bean Cupcakes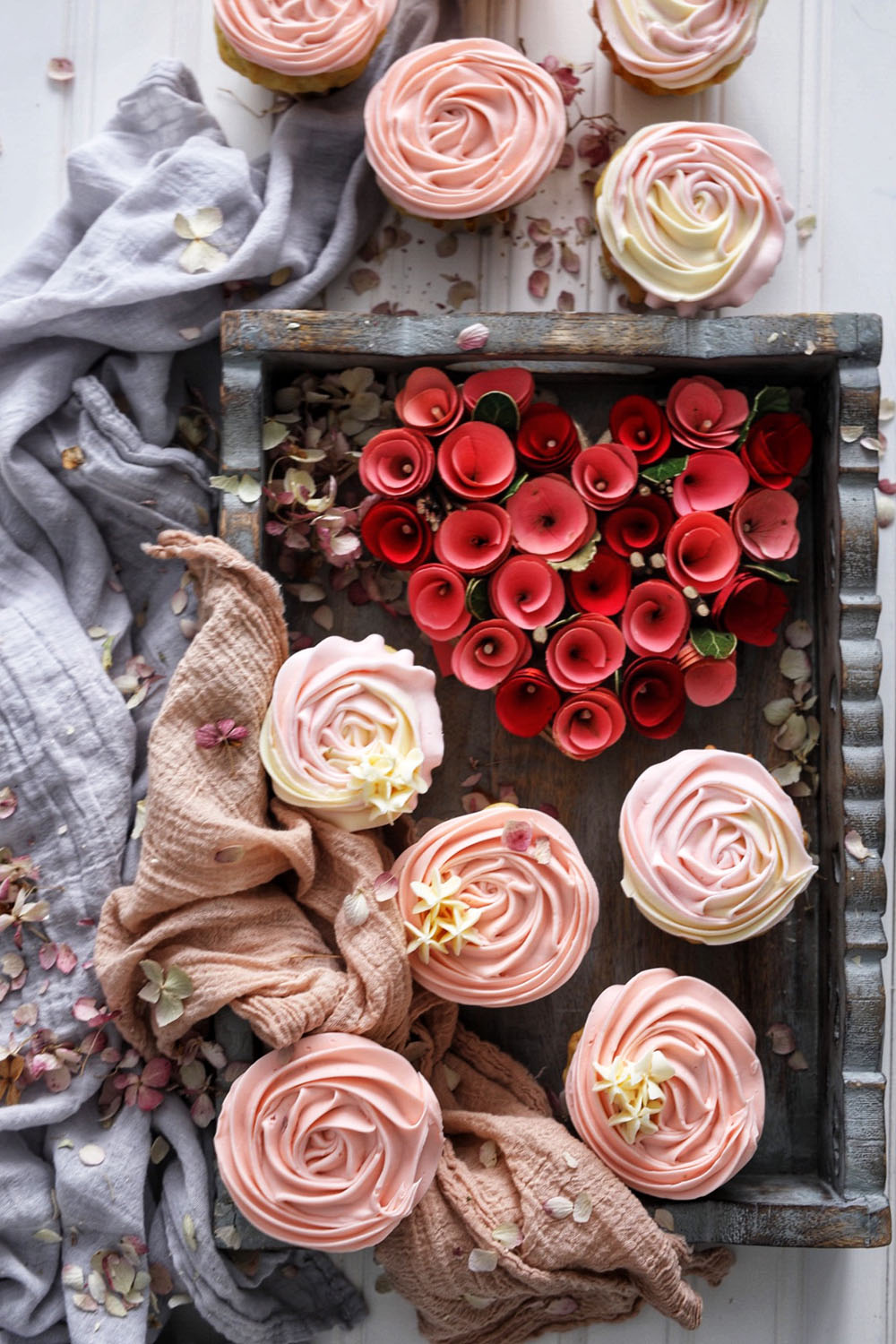 Author:
simply beautiful eating - inspired by the Cupcake Project
1 cup white sugar
1 vanilla bean, scrape the insides out
1¾ cups cake flour, sifted - *key to a light cupcake
1½ teaspoons baking powder
½ teaspoon baking soda
½ teaspoon salt
¼ cup unsalted butter, softened to room temperature
2 large eggs, room temperature
⅓ cup full fat yogurt or sour cream (not greek)
¼ cup oil (you can use any oil here, I used canola)
½ tablespoon pure vanilla extract
½ tablespoon almond extract (*note, you can use 1 tablespoon of vanilla if you don't have almond on hand but it's really good)
⅔ cup full fat (whole) milk, room temperature
Preheat oven to 350F. Prepare a cupcake pan with liners. I used a 12 cup.
In a small bowl, combine sugar and seeds that you have scraped out from the vanilla bean.
Using the back of a spoon, squish any clumps of seeds and to incorporate the vanilla bean into the sugar. Set aside.
In a stand mixer, mix together cake flour, baking powder, baking soda, and salt on low.
Add the vanilla bean sugar and mix until well combined.
Add butter and mix on medium-low speed for three minutes.
In a separate small mixing bowl, whisk together eggs, yogurt or sour cream, oil, and both extracts extract until smooth.
Add the egg mixture to the flour mixture and beat on medium speed until just combined.
Slowly add milk and mix on low speed until just combined. The batter will be runny but don't panic, that's how it should be.
Fill cupcake liners ⅔ full.
Bake for 14 -15 minutes and test with a toothpick to make sure they are done. The toothpick should come out clean with no batter stuck to it.
When the cupcakes are done, remove from the cupcake pan and place on a baking rack to completely cool. I placed mine in the fridge for 30 minutes to firm up before frosting. Frost with your favourite buttercream recipe.
Recipe by
SIMPLY BEAUTIFUL EATING
at https://simplybeautifuleating.com/2019/02/11/the-best-vanilla-bean-cupcakes/